DE STUURLUI AAN WAL…
Sailing Holland is a collaboration of professionals. The collaboration started in 2013 with Gideon Messink and Anita van Oeveren. In close collaboration with 8-fold participant in The Ocean Race Bouwe Bekking. Together they had a dream to participate in the Volvo Ocean Race 2014 -15 with a Dutch boat and an experienced team. Together they went looking for sponsors. Not a sponsor for the entire campaign, but different sponsors who can reinforce each other, work together as a team and go for the highest possible result.
Team Brunel has now successfully completed the Volvo Ocean Race with a second place in the 2014-15 Race and a third place in 2017-18, after a nerve-racking final decisive leg from Gothenburg to Scheveningen. In the meantime, Sailing Holland is continuing to make a campaign possible in the race that will start again in 2021.
The main goal of Sailing Holland is to train young enthusiastic people who have the dream to sail an Ocean Race. Under the leadership of Ysbrand Endt and Christa ten Brinke, a group of talents has been selected who as a crew sail along and are coached on the VO65. The goal is talent development so that more Dutch sailors can participate in the Ocean Race.
In the summer of 2019 the boat sailed among other things AF Offshore (Gotland Runt). Team Brunel and skipper Bouwe Bekking, along with young talents and HIQ as a partner, won the speed record, line honors and the class. Then came Channel Race, Fastnet Race and and Pro-am races in Aarhus.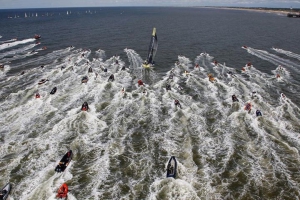 Team Brunel 2nd place Volvo Ocean Race 2014-15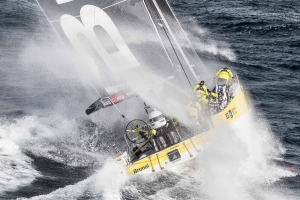 Team Brunel 3th place Volvo Ocean Race 2017-18
In October 2019, the name of Team Brunel was changed to Childhood1, named after the eponymous foundation that works for disadvantaged children around the world. Everyone who comes on board contributes to the name recognition of the foundation and the new campaign in the Ocean Race 2021-22 through a donation.
A dynamic winter season is coming
Caribbean Tour winter 2019-20
Offshore experience: Scheveningen – Lissabon
Offshore experience: Lissabon – Lanzarote
RORC Transatlantic race Lanzarote – Grenada
Barbados Sailing Week
RORC Caribbean 600
Heineken Regatta st Maarten
Antigua Race Week
Les Voiles de St Barts
Transatlantic experience (April/Mei 2020)